Are you getting ready to move and dreading having to fit everything into the back of your truck where it could get wet or even ruined? 
Our knowledgeable and courteous staff will gladly help you with any of your rental requests. 
Give the Baum Motor Company Rental Department a call and arrange to rent one of our enclosed trailers. You can move everything in just one or two loads, and not have to worry about it being ruined.
Give us a call at 877-380-8435 or send an e-mail to Chase Stephenson
 at chases@baumchevybuick.com
 to schedule your trailer rental.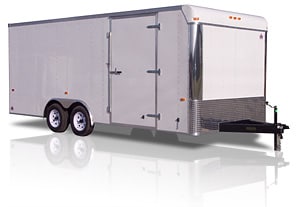 Trailer Size                      Price Per Day
5'x10' Enclosed              $30.00
6'x10' Enclosed              $35.00
7'x14' Enclosed              $45.00
8'x20' Enclosed              $65.00
7'x16' Open                    $40.00