Farmer City & Champaign Area Enclosed Trailer Rentals
Getting ready to move? Don't worry about making several trips - rent an enclosed trailer instead! 
Our knowledgeable and courteous staff will gladly help you with any of your cargo trailer rental requests. Give the Baum Motor Company Trailer Rental Department a call today - you can move everything in just one or two loads, and not have to worry about your cargo being ruined. 
Give us a call in Farmer City at 877-380-8435 or e-mail
Chase Stephenson
 to determine availability and schedule your trailer rental today.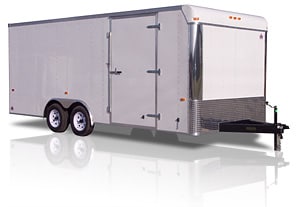 Trailer Size                    Price Per Day
6'x10' Enclosed              $45.00
7'x14' Enclosed              $55.00
8'x20' Enclosed              $85.00
Rental Form